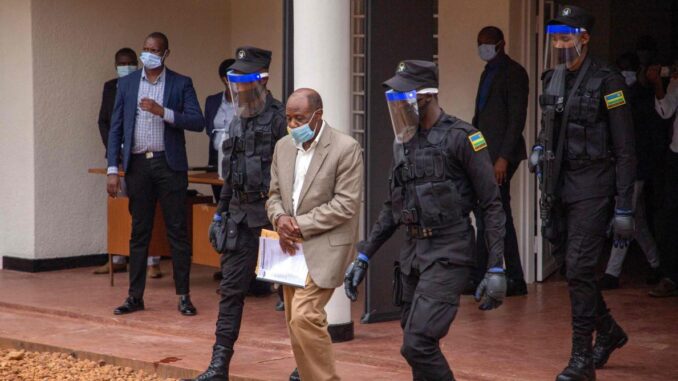 The Rwandan government on Tuesday cancelled a planned meeting with the Belgian Foreign minister, who criticized the 25-year prison sentence for "terrorism" handed to Paul Rusesabagina, a former hotelier made famous by the film "Hotel Rwanda".
The head of Belgian diplomacy, Sophie Wilmès, said in a statement that "Mr. Rusesabagina did not receive a fair and equitable trial, particularly with regard to the rights of the defense" and that "the presumption of innocence was not respected.
This statement "reflects the contempt shown by the government of the Kingdom of Belgium towards the Rwandan judicial system since the beginning of this trial, despite the important contribution of the competent Belgian institutions to the investigation of this case," the Rwandan authorities said in a statement.
"For this reason, a bilateral meeting planned at ministerial level, on the sidelines of the UN General Assembly in New York, will no longer take place," they concluded.
Paul Rusesabagina, known for saving more than 1,000 people during the 1994 genocide and who holds Belgian citizenship, was convicted Monday by a Kigali court of "founding and belonging" to the National Liberation Front (NLF), a rebel group accused of carrying out deadly attacks in Rwanda in 2018 and 2019.
He is also one of the most virulent opponents of Paul Kagame, and has used his Hollywood notoriety to give a worldwide echo to his positions against the regime.
His family, who have always maintained his innocence, also condemned the verdict, believing that, given his state of health, it was equivalent to a "death sentence".