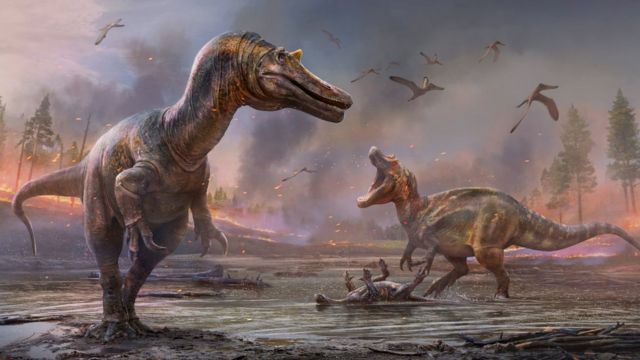 Ivumburwa ry'amoko abiri mashya y'inyamaswa za dinosaur, bishoboka ko zabaye mu majyepfo y'Ubwongereza mu myaka miliyoni 125 ishize, ryatumye hungukwa ubumenyi bushya kuri izi nyamaswa.
Abahanga mu bisigaramatongo bavuze ko imwe muri izo nyamaswa zirya izindi nyamaswa ari nk'"uruyongoyongo rw'inkazi", bagereranya uguhiga kwayo n'iyo nyoni y'inkazi irya izindi nyamaswa nk'amafi.
Ibisigazwa by'izo dinosaurs zifite amano atatu byabonetse ku mwaro wo ku kirwa (izinga mu Kirundi) cya Isle of Wight.
Zari izo mu muryango wa spinosaurid kandi byibazwa ko zari zifite uburebure bwa metero 9 n'amagufa yo mu mutwe areshya na metero imwe.
Ibyo bisigazwa byazo, bigizwe n'amagufa agera hafi kuri 50, byafashe imyaka myinshi ngo bitahurwe.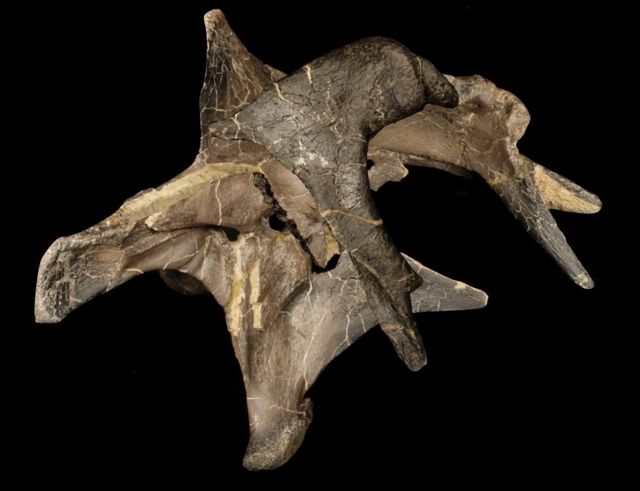 Ubwoko bwa mbere – bwiswe Ceratosuchops inferodios – bwavuzwe ko ari nk'"ingona y'amahembe ifite mu maso h'uruyongoyongo rw'inkazi".
N'amahembe magufi hamwe n'ibiheri mu maso, iryo zina ryayo rinakomoza ku kuntu iyo nyamaswa ihiga izindi nyamaswa nkuko uruyongoyongo rubigenza.
Ubwoko bwa kabiri bwiswe Riparovenator milnerae, bivuze "Milner's riverbank hunter" (umuhigi wa Milner uhigira ku nkombe y'umugezi, ugenekereje mu Kinyarwanda), mu guha icyubahiro Umwongerezakazi Angela Milner wari inzobere mu bisigaramatongo, wapfuye mu kwezi kwa munani.
Abakusanya ibisigazwa, mbere bari babonye ibice by'amagufa yo mu mutwe abiri, nyuma itsinda ryo mu nzu ndangamurage kuri dinosaurs yo kuri icyo kirwa, izwi nka Dinosaur Isle Museum, riza gutahura igice kinini cy'umurizo.
Bibaye nyuma yuko igikanka cya nyuma cyo mu muryango wa spinosaurid, cyari icya dinosaur yitwa Baryonyx, cyari cyavumbuwe mu 1983 mu kirombe cyo mu karere ka Surrey mu majyepfo ashyira uburasirazuba bw'Ubwongereza.
Kuva icyo gihe hari haragiye havumburwa gusa igufa rimwe rimwe n'amenyo atandukanye.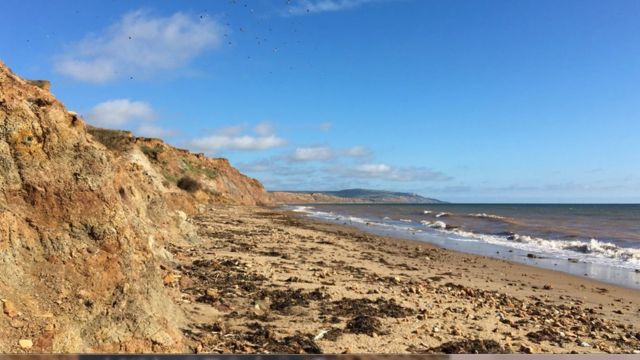 Umunyeshuri wa kaminuza Chris Barker wo mu cyiciro cy'amasomo yo ku rwego rw'ikirenga (PhD), watangaje ubwo bushakashatsi bwo kuri Kaminuza ya Southampton, yagize ati:
"Twatahuye amagufa atandukanye atari ugutandukana gusa na Baryonyx, ahubwo anatandukanye hagati yayo ubwayo, bica amarenga ko Ubwongereza bwabagamo amoko menshi cyane ya spinosaurids kurusha uko byibazwaga mbere".
Darren Naish, bafatanyije muri ubwo bushakashatsi akaba ari n'inzobere kuri dinosaurs zo mu bwoko bwa theropod zo mu Bwongereza, yagize ati:
"Ubu twari tumaze imyaka nka makumyabiri tuzi ko dinosaurs zimeze nka Baryonyx zitegereje kuvumburwa kuri Isle of Wight, ariko gutahura ibisigazwa by'inyamaswa ebyiri nk'izo mu buryo bukurikiranye cyane byadutunguye cyane".
Ubwo bushakashatsi bwanaciye amarenga y'ukuntu spinosaurids zishobora kuba zarabonetse bwa mbere i Burayi, mbere yuko zikwirakwira ku mugabane w'Aziya, Afurika no muri Amerika y'epfo.
Ayo magufa hafi 50 azamurikwa mu nzu ndangamurage kuri dinosaurs ya Dinosaur Isle Museum i Sandown mu Bwongereza.
Dr Martin Munt, umukuru w'iyo nzu ndangamurage, yavuze ko ibyo byavumbuwe bishimangiye kumenyekana kw'ikirwa cya Isle of Wight nka hamwe mu hantu hakomeye i Burayi haboneka ibisigazwa bya dinosaurs.